Zucchini, Garlic, Chilli, & Lemon Spaghetti With Parmesan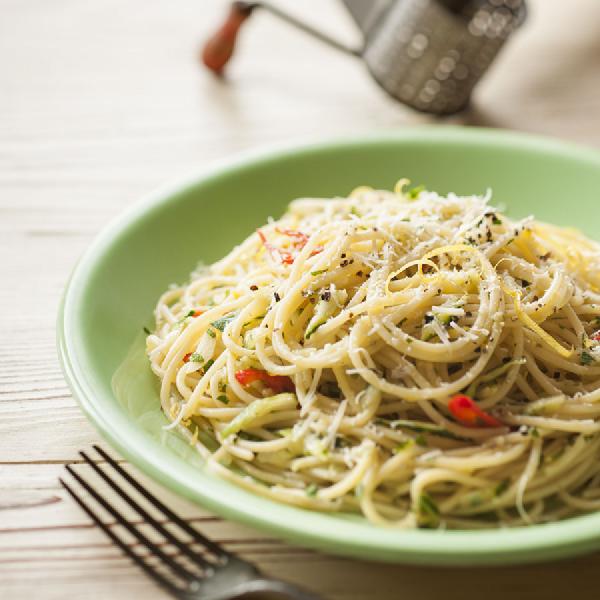 Light and flavourful pasta for when you are a little short on time and still want to eat something super tasty 👌
Method
Step 1
Cook pasta according to pack instructions. Drain well.
Step 2
Meanwhile heat oil in a medium saucepan over a medium heat.
Step 3
Add onion, garlic, & chilli flakes, cook for 5 minutes or until onion is soft. Add zucchini, juice, zest & parsley, cook for 2 minutes, season to taste.
Step 4
Add zucchini mixture & rocket to pasta, toss to combine. Serve topped with parmesan.
Original recipe from Adelaide Central Market