Vegetarian One-Pot Italian Soup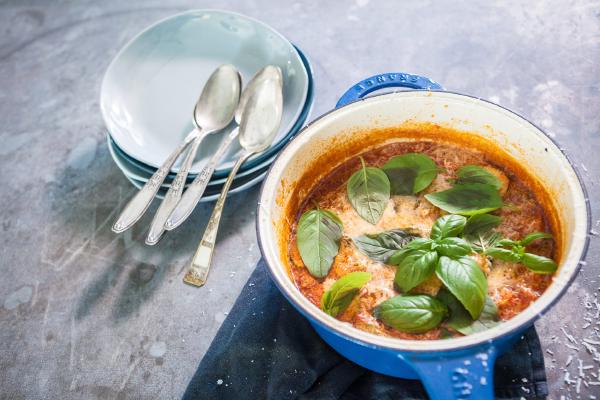 A one-pot Italian Soup with a bunch of seasonal Italian ingredients to feed the whole family.
Like any good one-pot meal, the key is to prep all your ingredients at once. In this recipe, Guy talks about soaking your grains ahead of time to wash away impurities and start the breakdown of enzymes to give you a beautiful, al dente mouthfeel to your soup.
Method
Step 1
The first step to any quick and great one-pot meal is to do all of your preparations before you start cooking. So chop your ingredients, measure the stock and get yourself ready to cook!
Step 2
Place the pot on the stove at medium heat, add olive oil then onion, garlic, chili, and celery, and cook until tender and colored (10 minutes).
Step 3
Add fennel seed, bay leaf, thyme, and tomato paste and cook for a further 5 minutes.
Step 4
Next, deglaze the pot with chicken stock and tomato flesh and juice.
Step 5
Add carrots, zucchini, and soaked grains.
Step 6
Bring to the simmer and cook your soup until the carrots are soft and grains are tender and cooked (15 minutes).
Step 7
Season with salt and pepper, top with grated parmesan cheese and basil.
Original recipe from Bondi Harvest