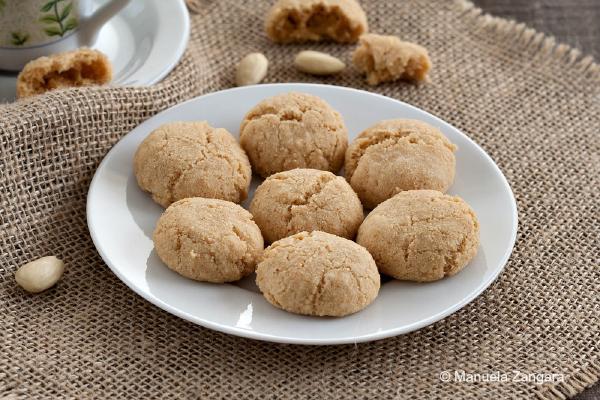 Tastey little Itallian macaroons, perfect for entertaining guests or with a cup of coffee in the afternoon
Method
Step 1
Preheat oven to 160°C. Line two baking trays with non-stick baking paper.
Step 2
Place almond meal, sugar, egg whites and vanilla essence in a large bowl. Beat with a wooden spoon until well combined.
Step 3
Roll 2 teaspoonfuls of the mixture into balls. Place on the trays.
Step 4
Bake for 15-18 minutes or until light golden. Set aside to cool slightly on the trays before transferring to a wire rack to cool completely.